Services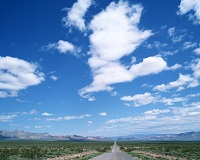 Services to families are primarily provided in Collin, Denton, and surrounding counties. Most services are conducted in our central interview office in Lewisville (across from the City Hall), conveniently located within 25 minutes of most of the metroplex. Supervised visitation sessions are conducted in the community, often at a parent's home or other child-friendly location. Expert services to attorneys are available throughout the State.
For evaluation, counseling, and parenting facilitation services, flexible weekday appointment times are available. Some of our associates also maintain limited weeknight and weekend openings. Supervised visitation services can generally only be scheduled on weekends.
For possible clients, please review the information and documents available on this website before contacting us with any general questions you may have. We cannot respond directly to case-specific questions unless a formal working relationship has been established. For questions regarding legal issues please have your attorney contact our office.
Assessment & Evaluation
Forensic evaluations generally involve many hours of interview as well as substantial paperwork and review of background history. The most common evaluations we provide are assessments of family functioning in several different formats, each with their own specific requirements. You can click through and find out more about each service listed below:
Intervention Services
For families experiencing separation-related difficulties or post-separation issues we are available to serve in various roles depending on your individual needs. You can click through and find out more about each service listed below:
Other Services
We offer a number of services for attorneys to assist with preparing and presenting their cases, as well as providing ongoing professional education: