About our staff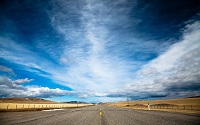 For a listing of general disclosures of business relationships please go here. You can find short bios of our director and staff below. Each of our staff also have their own independent clinical and educational practices where they provide other services.
Aaron Robb, Ph.D., Program Director

Dr. Robb has worked extensively with children and families involved in the legal system, specializing in divorce and other family law cases. In addition to National Counselor Certification and license to practice as a Professional Counselor in the State of Texas he is also trained as a family law mediator.
Dr. Robb serves on the editorial boards of the journal Family Court Review and the Journal of Family Trauma, Child Custody, and Child Development, has been a reviewer for the Journal of Forensic Social Work, he is a Past-President of the Texas Chapter of the Association of Family and Conciliation Courts, and has served nationally on the Social Work and the Courts Specialty Practice Section Committee for the National Association of Social Workers.
Dr. Robb is the author of numerous publications, has been an invited speaker at national trainings for judicial officers and presents frequently across Texas and the United States on issues related to mental health and the law. His ongoing research interests focus on high conflict family systems, child maltreatment, and forensic mental health services.
Dr. Robb's Curriculum Vitae
Dr. Robb's Clinical Page
Susan Etheridge, LMSW

Ms. Etheridge is a revered senior expert in the child welfare community. In her extensive career as a Licensed Master Social Worker she has served as a Supervisor, Program Director, and Program Administrator for Child Protective Services, Executive Director of the Collin County Children's Advocacy Center, and Executive Director of Court Appointed Special Advocates of Collin County. She has repeatedly provided subject matter expert testimony before Texas Legislative Committees, has served on numerous local and state boards and committees, and is the recipient of multiple awards for her innovative programs and dedicated service to children.
Ms. Etheridge's Curriculum Vitae

Mindy Harrison, LCSW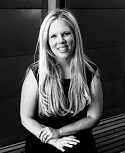 Ms. Harrison is a Licensed Clinical Social Worker with more than a dozen years of experience in social work and family services. She is a former family therapist in the Psychiatry Department of a local children's hospital, where she provided family therapy, group therapy, and mental health assessments with children in crisis. Mrs. Harrison is also the former co-owner of Alliance Counseling and Education Center where she taught Parenting with Love and Logic classes, co-parenting classes, and provided private therapy services. She also provides parenting facilitation services through her independent clinical practice.
Ms. Harrison's Curriculum Vitae
Ms. Harrison's Clinical Page